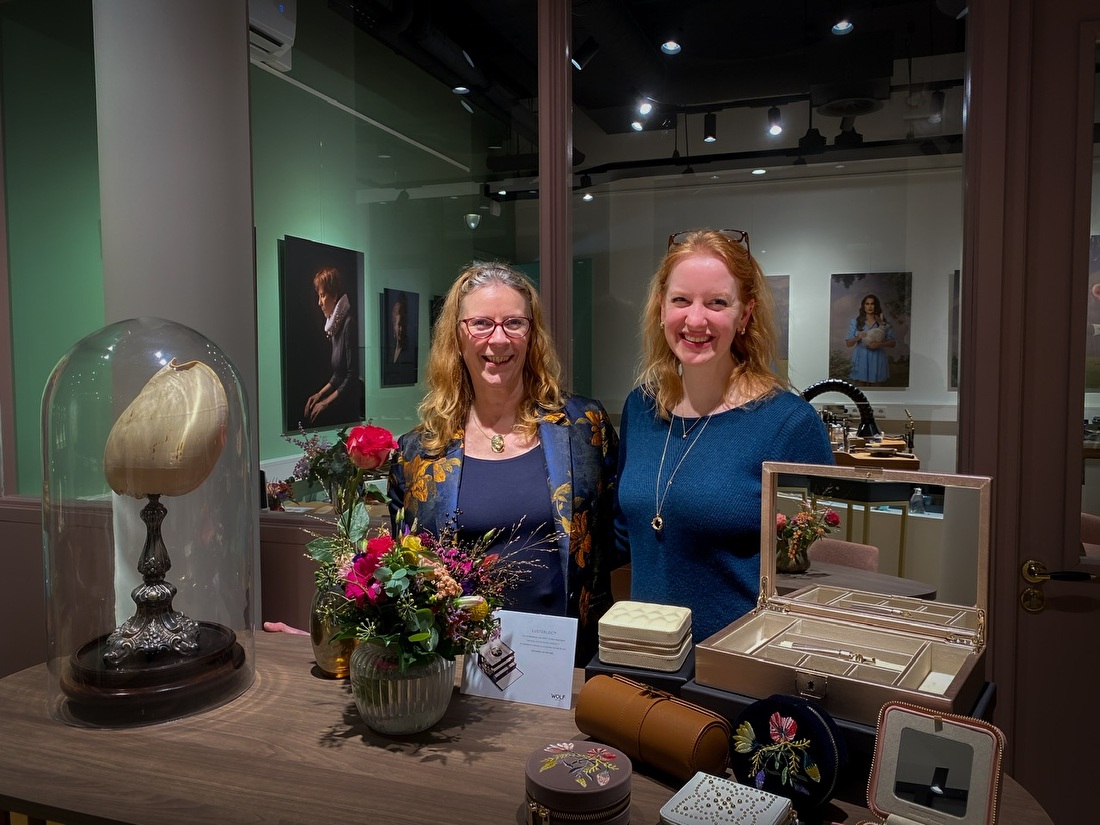 Hoogenboom & Bogers is a fine jewellery house,
started by the creative duo Heleen Hoogenboom and Sanne Bogers in 2015.
Heleen Hoogenboom and Sanne Bogers have always been passionate about creating fine jewellery that truly stands the test of time. Since 1987, they have dedicated themselves to crafting pieces that are not only graceful, but also intriguing and timeless.
As the founders of this fine jewellery house, Heleen and Sanne have always maintained a clear focus on their three collections. They strive to use the most exquisite and mesmerizing gemstones and pearls, always of the highest quality and with a character of their own.
Rather than following fashion trends, they have always been committed to creating pieces that empower, are touchable and alluring.
Over the years, building their collection has been a challenging yet rewarding journey.
It has required a great deal of hard work and dedication, but the end result has been a stunning range of fine jewellery that truly speaks to their passion and talent.
And now, after more than 30 years in the business, Heleen and Sanne have opened a new store where they can share their world of fine jewellery with their customers.
From their unique pieces to beautiful jewellery cases from the brand Wolf1834, stunning and intriguing items from their Wunderkammer, this store is a true wonderland of treasures.
It is a place where customers can truly immerse themselves in the world of Heleen Hoogenboom and Sanne Bogers, and discover the beauty and craftsmanship of their fine jewellery.

Heleen and Sanne worked together with fine art photographer Kaat Stieber to create these wonderful photos. "Dive straight into a rabbit hole to discover the enchanting world of Hoogenboom & Bogers"

This beautiful series of portrets was made by photographer Natanya Hartgers. She wanted to feature "The maker and their jewellery"