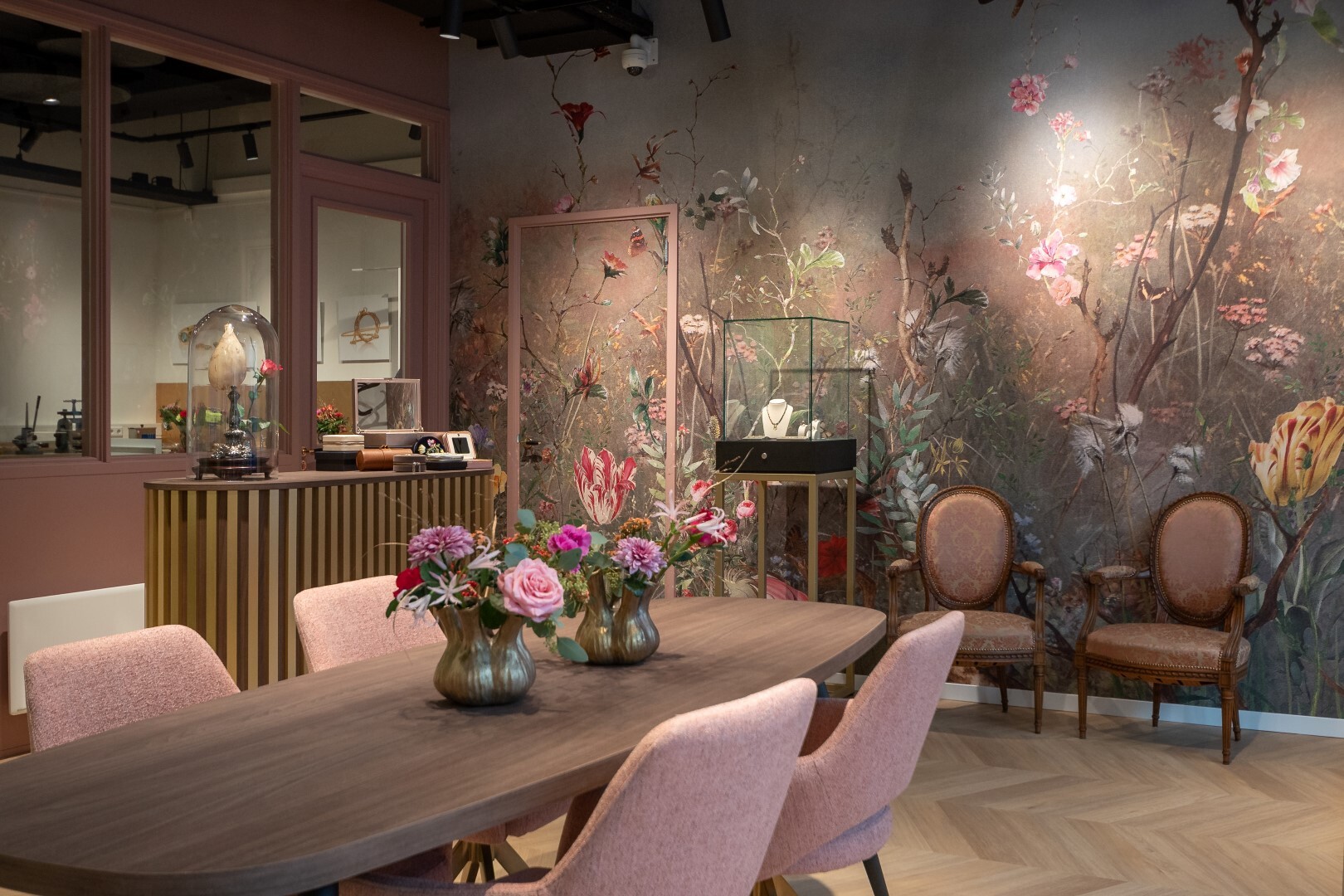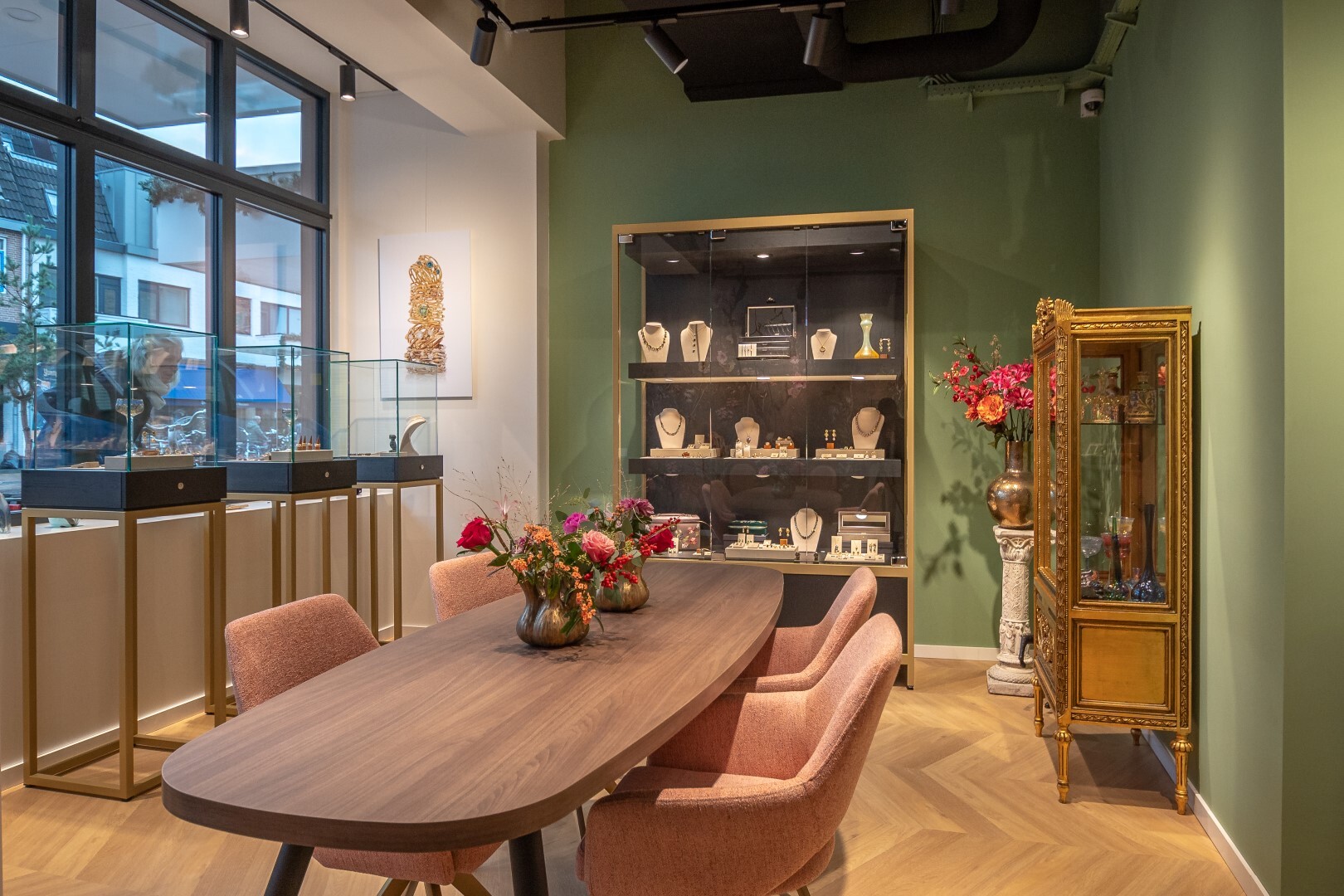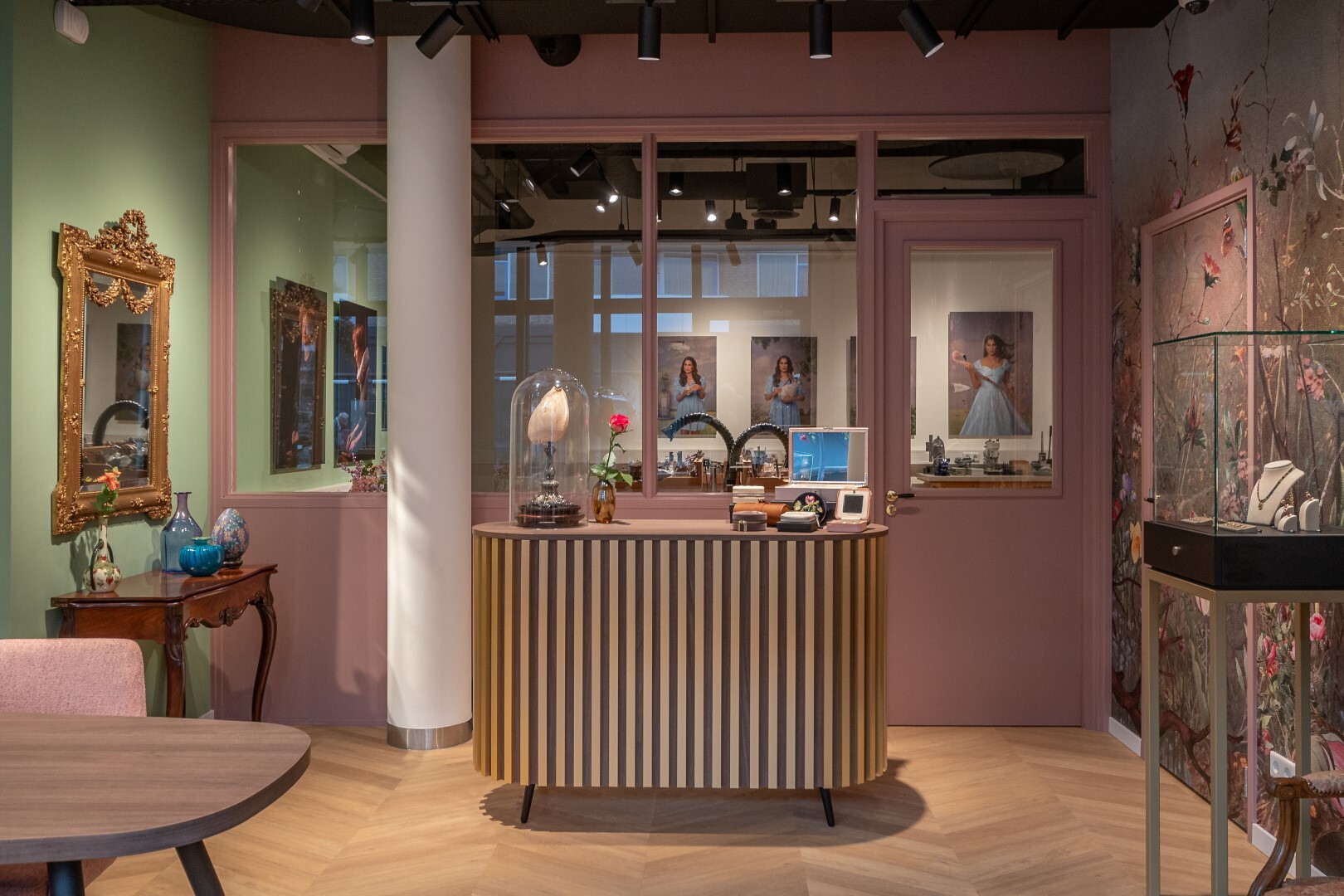 Welcome to the world of Heleen Hoogenboom and Sanne Bogers, creators of fine jewellery
We design and create each jewel in our store and atelier, located in the heart of the Netherlands.
We hope you will join us on this wonderful journey and discover the beauty and meaning behind our three collections.
........ Threads of Life ........

There is something special about the way a piece of jewellery can tell a story. It's not just about the metal and stones, but about the memories and emotions that are attached to it. That's why our Threads of Life collection is so special.
Each piece in this collection is carefully crafted to represent the threads that make up the fabric of your life. Whether it's a ring, pendant, or earrings, these pieces symbolize the events and experiences that have shaped you into the person you are today.
But it's not just about the threads. The added diamonds in these pieces serve as a reminder of the shining moments in your life – the ones that bring joy and comfort, and empower you to keep moving forward.
When you wear a piece from our Threads of Life collection, you're not just wearing a piece of jewellery – you're wearing a piece of yourself. It's a way to celebrate the journey you've been on, and to honor the moments that have made you who you are.
So whether you're looking for a meaningful gift for a loved one, or a way to express your own story, our Threads of Life collection is the perfect choice. These pieces will bring joy, comfort, and empowerment to anyone who wears them, and will always serve as a reminder of the special moments in life.
And did you know name for this collection came from Sannes father. He wrote the poem "The Threads of Life" when he had chosen a threads ring as an anniversary present for his wife.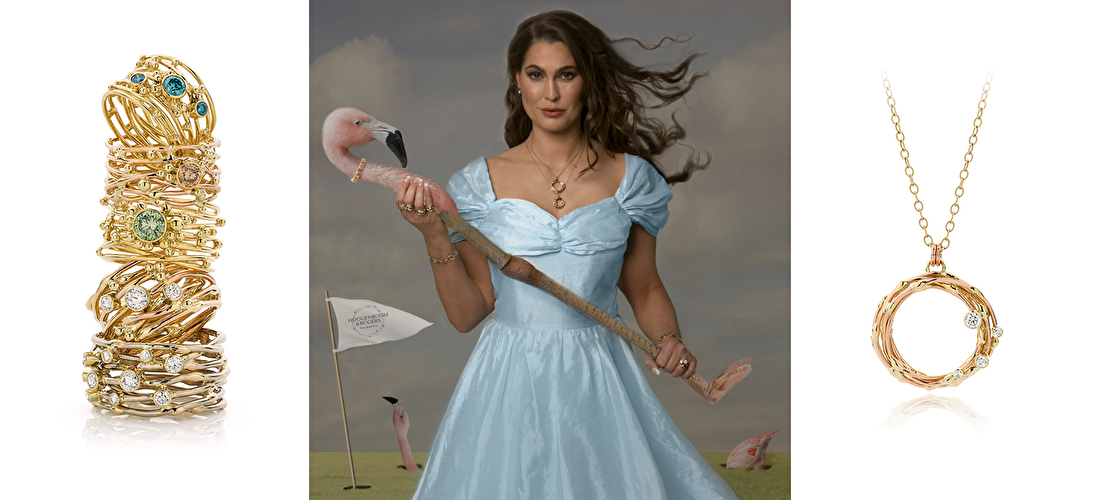 ........ Synergy ........
A collection where flame, gold, gemstones, and pearls come together in perfect harmony.
At the heart of this collection are the skilled hands of Heleen and Sanne. The structures they create in gold, reflect the unpredictable and ever-changing nature of life itself.
But it's not just the gold that shines in this collection. The gemstones and pearls used in each jewel are carefully chosen for their beauty and individuality. From the rich, vibrant hues of gemstones to the delicate luster of pearls, each tells its own story through its color and the way it reflects light.
But it's the synergy between all these elements - flame, gold, gemstones, and pearls - that truly sets this collection apart. As each jewel is crafted, these elements come together in a delicate balance, creating a sense of unity and harmony.
So whether you're drawn to the vibrant color of a fiery gemstone or the timeless elegance of pearls, the Synergy Collection has something for everyone. Take a closer look and discover the magic that happens when flame, gold, gemstones, and pearls come together in perfect synergy.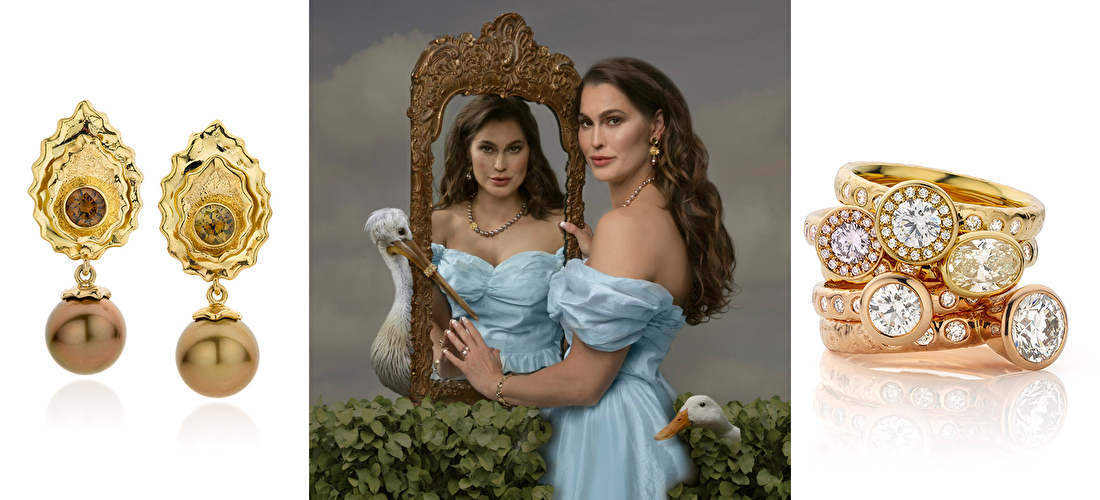 ........ Khrusos ........
In ancient Greece, there was a precious metal known as Khrusós. This lustrous and shining metal was revered for its beauty and value, and was often used to create intricate pieces of jewellery and artwork.
The people of Greece believed that Khrusós had magical properties, and that it possessed the power to bring good luck and fortune to those who wore it. They also believed that Khrusós was the metal of the gods, and that it was charged with the divine energy of the gods themselves.
In honor of this mythical and magical metal, we have named our new collection of gold pendants "Khrusós" - an ode to Greek and Roman mythology. Each pendant in our Khrusós collection is crafted with the finest 18k gold, and features intricate designs inspired by the mythical creatures of ancient Greece and Rome.
In our collection of unique gold pendants, we have taken some of these mythical creatures and brought them to life.
Our Khrusós collection is a tribute to the ancient gods and the stories of their incredible adventures. Each one is a reminder of the power and beauty of the myths that have captivated people for centuries.